Professional Designations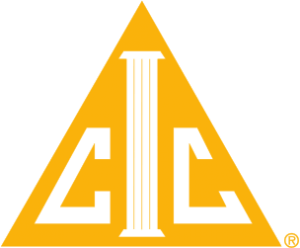 Certified Insurance Counselor
The CIC program is designed to meet the insurance professional's need for technical knowledge in all areas of the industry. The program provides an in-depth practical approach for both agency and company practitioners.
The program is made up of seven two-day institutes (16 hours) with the optional 2-hour exam taken online at The National Alliance exam portal. It opens the following Monday and closes at the end of Thursday. Pass five of the seven to earn the CIC designation.
Each of the seven institutes is approved for 16 WI CE. Agency Management includes 3 Ethics of the 16. The exam is optional and not required for state CE credit.
An individual must successfully complete five CIC examinations within five calendar years following the year the first exam was passed.
Successful completion of the five examinations earns the right to use the coveted CIC designation. Maintain the designation by attending one approved update option a year. Ruble Seminars are one option and only dues paid CICs, CRMs, CISRs, and CSRMs may attend.
Please visit your "PROfile" on The National Alliance website to download your documents and view your history.
A notebook in a pdf file will be available a week prior and electronic note-taking is allowed during the class. Complete details will be emailed a week prior.
Any CIC update is approved for the Utica Premium Discount.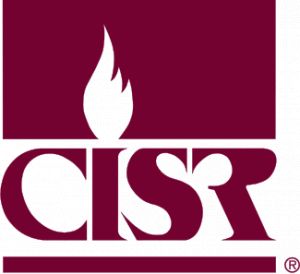 Certified Insurance Service Representative
An inspiring professional faculty, nine ONE-DAY courses to choose from, current curriculum, and practical applications - all these features make the CISR Program a truly superior education opportunity.
Each of the nine courses is approved for 7 Wisconsin CE credits.
To earn the CISR designation, you must complete any five of the nine courses and pass the five exams within three years.
The 1-hour multiple choice exam is taken virtually. The exam window opens at the conclusion of the course and closes at 11:59 p.m. on the Thursday of the following week.
The Nine CISR Courses
Commercial Casualty 1 / Essentials of Legal Liability, CGL, Additional Insureds
Commercial Casualty 2 / Business Auto, Workers Compensation, Excess Liability
Commercial Property / Property, Time Element, Commercial Inland Marine
Personal Residential / Homeowners
Personal Auto
Life & Health Essentials / Concepts
Elements of Risk Management / The Risk Management Process & Concepts
Other Personal Lines Solutions
Agency Operation
CISR Elite
Your CISR designation signifies your ongoing commitment to professionalism—bringing you well-deserved recognition. You earned the CISR designation by successfully completing five of the nine CISR courses. What's next for your career and educational learning path? CISR Elite takes you to the next level!
Choose to attend the four remaining CISR courses and pass the corresponding exams to earn your CISR Elite designation.
CISR Updates
To keep your designation, update at an approved course each year.
One of the nine CISR Courses
Eight hours at a Ruble Seminar.
Attending a full two-day CIC Institute or Ruble Seminar gives two years of update credit.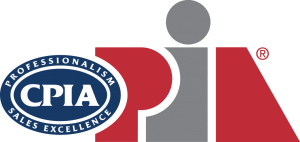 Certified Professional Insurance Agent
The CPIA designation is first-of-its-kind, hands-on, how-to training. To earn the CPIA designation candidates are required to participate in a series of three, one-day seminars - NO EXAMS! Completion is due three years from the first course.
These seminars are designed to enhance the ability of producers, sales support staff, and company personnel to efficiently create and distribute effective insurance programs. Participants leave with ideas that will produce sales results immediately.
Each Seminar is approved for 7 Wisconsin CE (webinars include 2 ethics of the 7) and is Utica approved!
While not a requirement, it is recommended that courses are taken in order.
CPIA 1 – Position for Success
During this workshop, participants focus on internal and external factors affecting
the creation of effective business development goals. Factors discussed include:
• current state of the insurance marketplace;
• competitive pressures;
• insurance carrier underwriting criteria; and,
• consumer expectations.
CPIA 2 – Implement for Success
During this workshop, participants learn: 
• specific tools for analyzing consumer needs;
• how to utilize risk identification techniques to gather pertinent prospect
information;
• skills necessary to assimilate information gathered into customized coverage
recommendations;
• how to prepare a complete submission; and,
• tips for preparing and presenting a comprehensive insurance proposal. 
CPIA 3 – Sustain Success
This workshop focuses on fulfilling the implied promises contained in the insuring
agreement. Participants will: 
• review methods of providing evidence of insurance coverage;
• discuss policies and procedures for controlling errors and omissions including
policy review and delivery, endorsements, claims-processing, and handling of
client complaints; and,
• learn how to calculate the lifetime value of a client and techniques for generating
referrals.
CPIA Designation Update Requirement
The Certified Professional Insurance Agent designation stands for professionalism, commitment to professional training and results, and technical knowledge. To maintain the right
to use the CPIA designation, designees must complete an update on an annual basis * or maintain a Ruby, Sapphire or Diamond level membership with the CPIA Program.
* CPIA 1, CPIA 2, CPIA 3, Special Topics:
An Agent's Guide to Understanding and Mitigating Cyber Exposures
Disaster and Continuity Planning for Business and Families
An E&O Loss Control Program for Agencies