PIAW Announces 2023-2024 Officers at Engage 2023: Endres Elected President
The annual convention of the Professional Insurance Agents of Wisconsin (PIAW) was held October 4th and 5th at the Grand Geneva Resort & Spa in Lake Geneva, Wisconsin. The annual event, titled "Engage 2023" hosted agents and insurance representatives from across the state.
PIAW's 2023-2024 officers and three new directors were elected during the Annual Meeting of members at Engage 2023. PIAW is delighted to announce the election of:
President Lacey Endres, CIC of M3 Insurance, Inc. of Madison, Wisconsin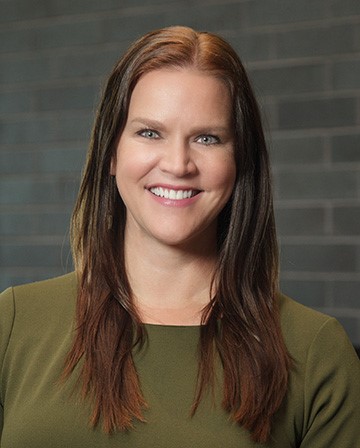 Lacey Endres, CIC has been in the insurance industry for over 15 years and is currently the Vice-President for Property & Casualty Operations at M3 Insurance, Inc. She attended the University of Wisconsin – La Crosse and earned her Bachelor's degree in Spanish and International Business. Outside of work, Endres is involved with the United Way of Dane County and is a Key Club Member. She previously served as the PIAW Board Vice-President, Treasurer, Secretary, and also chaired the Education Committee.
In addition to the selection of Endres as President, the board elected the following officers:
Vice-President Jon Strom of JMS Insurance Services in Fort Atkinson, WI
Treasurer Mike Endres of Endres Insurance Agency, Inc. in Cross Plains, WI
Secretary Octavio Padilla of Nova Insurance, LLC in West Milwaukee, WI
In addition, PIAW is pleased to announce three new directors elected to serve three-year terms on the Board of Directors:
Luke Strupp, CPIA of Comparion Insurance Agency in Milwaukee, WI
April Tarras of Advantage Insurance Agency in Plymouth, WI
Ryan Bedroske of MacGillis Insurance Agency in Fredonia, WI
"We are excited to announce our new officers and directors," said Executive Director Pete Hanson. "These talented individuals bring experience, knowledge, and dedication to the board that will help PIA continue to thrive as a valued resource for agents and the IA channel."